If you are considering taking on the job of Search Engine Optimisation (SEO), or you're looking at hiring someone to manage your website SEO, you may have some initial burning questions about the hows and whys of this particular stream of digital strategy. 
As seasoned professionals in all things SEO, here is a list of The Digital Studios most frequently asked SEO questions (and answers), to support you in taking your first steps into the often daunting world of website rankings:
1. What is SEO? 
SEO stands for search engine optimisation which in a nutshell means, making sure your website can be easily read and understood by search engines (Google, Bing, etc). When your website accessibility is strong, it will be included within the most relevant search results when a user enters a relevant query. Be mindful that when using the term 'SEO', it can also mean a person who is responsible for managing SEO.
2. Why bother with SEO at all?
More than two-thirds of online experiences originate from a search engine. If you're not working on SEO, then you're missing out on the chance to grab the attention of two-thirds of online users. Your rivals are almost certainly investing in SEO too and if they're doing it well, they will be actively directing customers away from you.
3. Does my business need SEO?
Yes, your business should be investing in SEO. Search engine optimization offers a way to increase traffic without paying for each and every click. If you're able to rank your website at the top of the search engines, you'll benefit from a stream of traffic. But let's also remember that organic search is responsible for an average of 53% of total site traffic. If you're ignoring SEO, your competitors are enjoying this traffic. No matter what type of company you are, whether you're a local business, sell online, or are a global enterprise, you need to be paying attention to your SEO strategy.
4. Is SEO something that can be implemented by a small business owner, or is it best done by a professional?
Small business owners can definitely do SEO, Before you start any SEO project, read Google's Webmaster Guidelines. Even if you plan to hire an SEO, it's a good idea to get to grips with the basic concepts. You can also read our blogs for tips.
5. How long will it take before I begin to see the results of my SEO activities?
At least six months. Maybe even a year. If you haven't seen any improvement at all after that time, you may need to reevaluate what you're doing. You can read our blog here on why seo takes so long.
6. Will SEO make my website rank as number one in search engines?
There are no guarantees in SEO! As you are competing against others who are competing for the same keywords. As the person below you wants your position in the ranking. no one can predict you to the no1 spot.
7. What one thing could I do to a piece of content to increase its SEO ranking?
Make sure that it includes relevant keywords and you have keyword research and that people are searching for those keywords .If your content doesn't include the keywords you have researched, then it has no chance of ranking. If you've got a particularly impressive piece of content, consider sharing it with other website owners you think will find it useful. If they decide to link to it, then that's also helpful.
8. What are the biggest mistakes businesses make with SEO?
Watching people give up too soon. It takes time to see SEO results.

Not focusing on the basics first: If your website's structure isn't SEO-friendly, you're going to struggle to rank well in search engines no matter what else you do.

Targeting very competitive high-volume keywords. Trying to target a high-volume keyword that is dominated by major brands is probably going to end in dispiriting failure. We are not saying it isn't possible but you have mountains to climb.
9. Is SEO still relevant in the age of social media?
Social media is a great way to bring visitors to a website, but so is SEO! Most successful websites target multiple channels for traffic generation.
10. Does blogging really help SEO?
Yes! Each piece of new content you create is another opportunity to rank for a target keyword related to your business. The more high-quality blogs you create, the wider the net you cast across your industry's organic search results.
11. Can I just buy a whole bunch of backlinks?
No Don't do this yet one it's against Google Policy. You may be tempted by "Fiverr deals offering you 50 backlinks for $5 " just dont do it causes more harm than good. Buying links goes against Google's policies and will destroy your search rankings if you get caught. If Google does catch you buying backlinks, you'll see your search rankings drop like a brick and you will also get a Google penalty. You also cause work for yourself as you'll need to remove those links to your site and submit a reconsideration request for Google to re-analyse your site.
12. How much time should I dedicate to SEO, and how often?
SEO is not a one-time effort, most. Seo is a long term effort marketing strategy. Website owners will need to keep track of their websites and it's ranking all the time. With so many changing parts all the time from evolving searching engine algorithms. and competition from other companies in your industry. SEO requires an ongoing constant commitment. Maintaining current rankings is just as involved as getting new ones; it takes constant research, updates, and testing to keep your URL ranking in the top positions. Discontinuing SEO after you've achieved rankings will result in a loss of rankings fairly quickly.
13. What are backlinks?
Backlinks refers to links that are directed towards your website from other domains. It provides the search engines a view of the importance or popularity of your website. We can also interprblocks et these links as a "vote of confidence". Backlinks are one of the primary of any SEO campaign and can help your website gain traction, attention and natural traffic from the search engines. Google will give more credit to websites with quality backlinks because they consider such websites more relevant than other results for a particular query and keyword.
14. Does my site speed affect SEO?
Site speed is important because not only is it a direct ranking factor, but pages that take longer than 3 seconds have a substantial bounce rate. To read more about bounce rate click here.
15. What is an SEO technical audit?
A SEO audit identifies issues with a website from a search engine perspective and provides recommendations on how to implement fixes that improve performance. The audit will look for any issues with the website itself (both on page and in regards to external factors, such as hosting), and also assess whether links could be the reason that a site's performance is being hindered (off page). We offer seo audits click here. 
16. Can you guarantee my rankings with SEO?
Ethical SEO agencies cannot guarantee something they can't control and beware of any company that claims they can. There is no way to know 100% how a site will rank because of the search engine's constantly evolving. guaranteeing rankings would be unethical Also, beware of companies claiming they have a special relationship. We have seen companies claim this and then failed. This is completely false and untrue, and Google itself warns against companies that make these claims.
17. Should I also do PPC?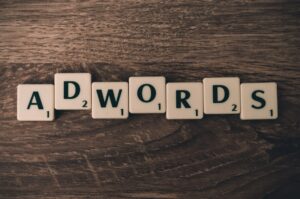 Pay Per Click is a great additional strategy to supplement your SEO efforts.and can help enhance relevant traffic. Depending on your particular website, industry and the competitiveness of the keywords you want to go after, a good agency will recommend PPC on a case-per-case basis.
And finally…
If you have any additional SEO questions that we did not answer in this article, or would like a free SEO consultation for your website, please contact us.