Whether it's introducing sales via your website or increasing your existing sales volume, The Digital Studios will find the right eCommerce solution for you.
Our eCommerce solutions are designed to represent your brand, showcase your products and services – and ensure a seamless user experience for your customers. If your clients are predominantly online, you need to be able to sell online. 
Simple, smart and effective eCommerce solutions
Tailored eCommerce solutions for you & your business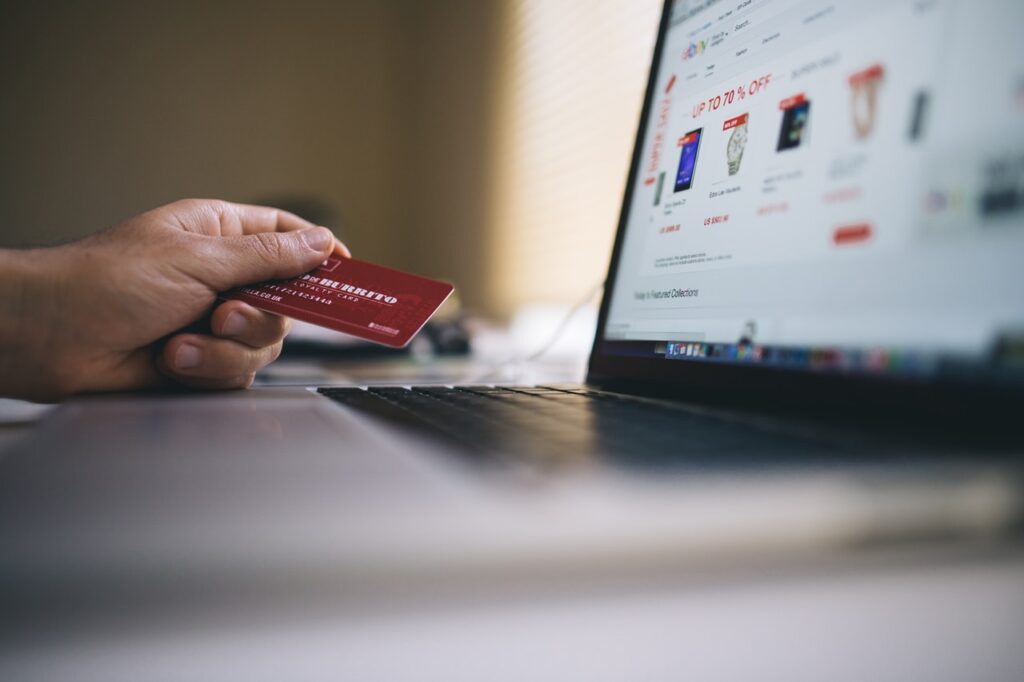 Introducing an eCommerce platform to your channel mix is the perfect way to target your audience whilst building your online presence. 
Any eCommerce solution that we take responsibility for will fully integrate with recognised platforms such as Woocommerce, Salesforce etc. 
A store that is easy to update (and update regularly) helps to keep your brand fresh, relevant and reactive, as and when consumer behaviours change.
Stock Control
Stock control to manage your stock levels
and mark items which are out-of-stock,
keeping your online store updated at all times.
Product Variations
Create multiple variations for your products (such
as size and colour) with price adjustments,
offering flexibility to your customers
Voucher & Tracking Codes
Create vouchers for your promotions and
tracking codes to measure their success. We can
support you in embedding your sales strategy.
What eCommerce platform will be used to build my eCommerce website?
We are experts in launching e-commerce websites from leading platforms such as Magento eCommerce, woocommerce and Shopify, amongst others.
What type of businesses do you specialise in for Online Stores?
The simple answer is – any! We work with whatever products and services you want to sell and can design an e-commerce solution for you which is flexible in design and which meets your requirements as a business 
How long will it take to develop an eCommerce website?
We'll be honest; this is dependent on the scale and complexity of the website. Contact us for more information- or to learn more about e-commerce [here].
What about payment gateway and shipping integration on eCommerce websites?
Whether it's PayPal, Stripe, Google Checkout or another platform, The Digital Studios can integrate the most common payment gateways for your eCommerce website.