Social media optimisation has become an essential part of an online marketing strategy. The Digital Studios will guide you through the maze of media to increase your online exposure and guarantee a positive experience for your end-users.
Securing your presence is key. We will work with you to map which sites to target, support you to increase your online exposure and ensure a fully optimised user experience for your audience across all platforms.
A

powerful

tool

in

your

marketing

strategy
Growing your business using social media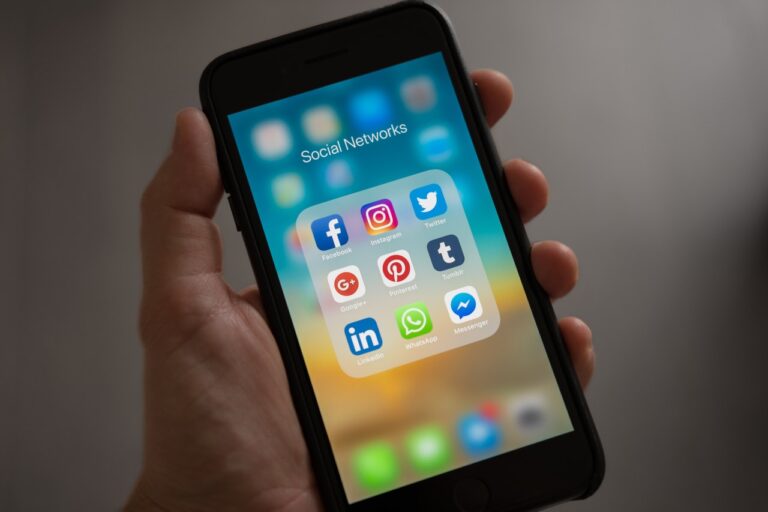 An effective social media marketing strategy is proven to increase levels of engagement and generation of new opportunities.
Let's get you social and get you found. We can support you in reaching your target audience and expanding your network.
We will place you on the most appropriate channels and ensure your business gets the visibility it deserves, in the right places.
It is imperative that, wherever your client base chooses to access their social media, whether on laptop, mobile, desktop or tablet, your pages are optimised across all access points. 
Training & Coaching
Sometimes you may prefer to run things yourself but if you're not sure where to begin or need a hand on visuals, campaigns or advertising, The Digital Studios can help.
Social Media Management.
From setting up your social media profiles to posting content and managing paid advertising, take the stress out of social media marketing for your business by letting us manage it for you.
Advertising Campaigns
Through the use of social media, you are giving your business a voice and you can choose to use it in whichever way you want to. We will support you in projecting your voice.
Frequently

asked

Social

Media

FAQs
Following is a list of the most frequently asked questions on Social Marketing —
please feel free to contact us anytime with any questions you may have!
A strong social media presence is considered to be very high value in business, particularly where marketing and PR is concerned. Social media is a perfect tool to increase online visibility, enabling you to share content and build your relationships with new leads and your existing customers.
It is crucial that you are established on the most appropriate social platform/s for your business, as this enhances your ability to target and connect with the right audience.
There are many ways in which social media can be used to enhance your business. As a launch pad for your products and services Generating and reinforcing brand awareness Establishing new leads, driving sales Sharing company news Running competitions Getting feedback and more It is an incredible promotional tool that can help you reach people you may not otherwise get to through the employment of more traditional, old school marketing strategies.
Increased exposure Increased traffic Increased sales pipeline Improved, instant communication channels The offer of an enhanced, interactive experience for your target audience
Contact us today using this form and our support team will reach out as soon as possible.