Google is currently giving business free ads on Google maps until September 2020. You will want to set this up now to take advantage of this. This gives business the opportunity to promote themself on Google maps.
To September 2020 Google My business listing will not be charged for clicks, any calls, or sales from the promoted pins. Promoted pins on Google maps help business stand out by highlighting specific services.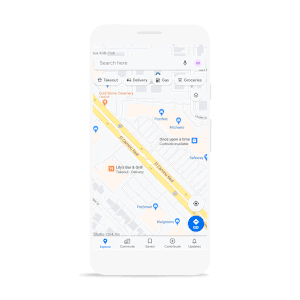 "Every month, over 1 billion people use Google Maps to see what's around them, search for businesses and find directions. Promoted pins on Google Maps help your business stand out during these moments by displaying a prominent, square-shaped Google Maps pin. This pin can help you highlight specific services such as pick-up, delivery and other unique offerings"
Google has already started rolling out the promoted pins to smart campaigns with a Google My Business Profile they will be fully available in the coming weeks.
Google's offering of promoted pins for Google maps will assist Small business that are now in the process of coming out of lockdown from Covid-19.
You will be able to sign up for smart campaigns and run ads directly from the Google Ads mobile app. The In App sign up is currently available in America , Canada, Australia, UK, Italy, France, Spain, Netherlands and Japan more countries will follow soon. You can download Google Ads app for Android and also ios.
You can read about what Google is offering here.