At their Searchon event on 28th September, Google announced a number of new features across Google Search, Google News, Google Shopping and other areas too.
Below is a quick overview of the new updates that caught our eye, which we wanted to share with you.
Google Lens translate text is now cleaner
Later this year Google Lens will launch a new update that lets you point your camera at text in almost any setting so you can translate it. 
Google Lens is going to present the translated text in a cleaner way. 
Here is a sample showing how Google Lens is overlaying the translation in an easier way for searchers to comprehend: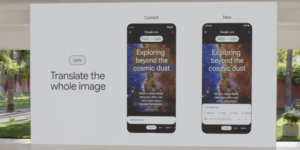 Google iOS App shortcuts
Today, the Google Search app for iOS will add shortcuts to make it easier for searchers to search, translate, use voice search, translate, upload screenshots, and more. 
Here is a screenshot of some of those shortcuts in action: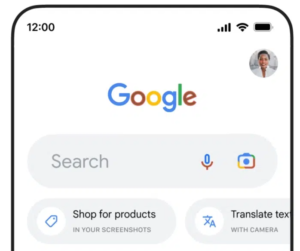 Visual Information
Google is showing a more visually designed approach to the search results for some queries. 
This allows you to explore more information about topics such as travel, people, animals, plants and so on.
Depending on the query, Google will show you visual stories, short videos, tips and things to do. 
Google will also visually highlight the more relevant information in this UX.
Here's an example of what the new layout will look like.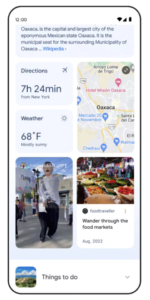 Screenshot from https://blog.google/products/search/search-on-2022-announcements/ 
More visual ways to shop on Google.
You can now search with the word "shop" which is  currently only available in the US. 
When you search the word "shop" followed by the item you're looking for you will get a visual feed of products.
In this feed you will also be able to see what's trending. This is a new feature in Search that shows you products that are popular at the time of your search. 
Shop in 3D.
You'll now find 3D visuals of shoes, starting with sneakers, when you search on Google. 
As Google mentioned in the speech, many merchants with high budgets already have 3D models available. This can be costly and time consuming. 
Google have a more efficient and cost-effective new way to build 3D visuals which we think sounds really interesting.
They have announced this new technology will be available in the coming months.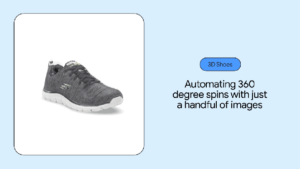 Screenshot from https://blog.google/products/shopping/search-on-2022-shopping/
Translated local and international news
Starting in 2023, Google will be launching a way to find translated news coverage for both local and international news stories. 
Using machine translation, Google Search will show you translated headlines for news results from publishers in other languages.
The feature will translate French, German, and Spanish into English.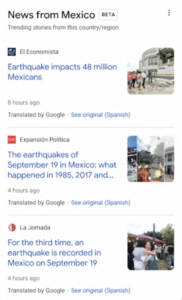 Screenshot from blog.google/products/search/google-search-discussions-forums-news/
Google is making eco-friendly routing on Maps
Businesses that use Google Maps to find routes for their drivers ( for example ride-sharing companies or delivery companies)  will be able to use eco-routing within their own apps for their own user base, potentially saving them money on fuel. 
Eco-friendly routing has already launched in Maps last year in the US and Canada.
Discussions & Forums
One of the top requests from searchers has been for more results from online discussions and forums. 
This feature is rolling out now so English users on mobile, starting in US will see a new search feature with links from a wide selection of forum posts. 
Google has said this feature will be updated in future as is learns from which results are most useful for users.
Below is what this update will look like: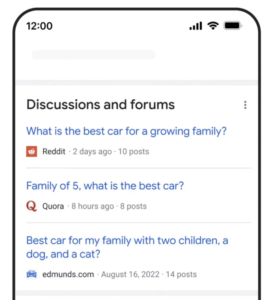 screenshot from blog.google/products/search/google-search-discussions-forums-news/   
Privacy
We saved the best for last. 
Yes, Google helping you with privacy. No really,  this is happening. 
Users can request the removal of personally identifiable information with just a few clicks. 
This information includes physical addresses, phone numbers, and email addresses. It's available in the Google app.  
After making a removal request, you can also follow its progress in the app where you can filter between the requests being processed and those that have been approved.
Google says the "Results About You" tool will become accessible to all English language users in the U.S. within the next few weeks.
From next year you will be able to opt into alerts if new results appear, so you can quickly request their removal.
And finally…
 To conclude, there weren't a lot of groundbreaking updates this year. However,  these are the ones that made our little digital ears prick up and we hope you enjoyed learning about them. 
Of course, some of these updates are currently only available in the US but once they come to the UK and we start to test these updates we, of course, will do updated blog posts on each of them to help you understand more deeply how these updates will help you and your business in Google.
If you found this information interesting why not check out some of our other musings on our website.